Tell Mfg Commercial Exit Device Panic Bar Review
by Robert Fox
Commercial business fall under many safety rules and regulations for fire safety and emergency procedures. Fire exits are one of those areas that fall under safety regulations. Panic bars or crash bars are a great product for businesses to use that might have a large number of people trying to exit the building in the case of a fire. Panic bars do not require much force to open. This helps to move people through the door in an emergency situation without risking them getting caught at the door. The Ex100066 Commercial Exit Device Panic Bar by Tell Manufacturing is a great solution.
Panic bars are often used in these types of buildings due to the limited amount of pressure that is required to open the door. These bars push open allowing quick and easy access for people trying to escape the building fast. Which is exactly what you want in an emergency situation.
About Tell Manufacturing
Tell Manufacturing, was established back in 1986. They are a manufacturer and distributor of commercial locks and hardware. Tell has 7 offices around the country, from Indiana to California. They have seen success in their business due to their business philosophy, "providing quality products at competitive prices".
Features of the Ex100066 Commercial Exit Device Panic Bar
Size - Fits a 36″ door
Can accommodate wood or steel doors
Alarmed - The door includes a panic alarm that sounds when the door is opened. The alarm will shut off after 2 minutes or with the key that is included with the panic bar. This is optional and can be shut off all together with use of they key.
The latch is manufactured from stainless steel 5/8″ throw
Adjustable - the strike is fitted with slotted holes for adjustment
Battery powered - which allows the alarm to continue working even with a power failure. However, the batteries are not necessary if you do not want to use the alarm.
Decal - the product includes a "Emergency exit only, Alarm will sound" decal to stick on the panic bar
What is the Benefit of an Alarmed Panic Bar
Rail: Fits 36" doors - cannot be cut down
Latch: Stainless steel 5/8" throw
Backset: 2-3/4"
Strike: Adjustable with slotted holes for adjustments
Fasteners: Accomodates wood or metal doors
There are several reasons why you want to have an alarm on your panic bar. First off, this helps to alert other people nearby that there is an emergency exit taking place. Secondly, it helps keep people from using the door when there is not an emergency. The decal that you receive with this panic bar lets everyone know that an alarm will sound when the door is open. People will not risk setting off an alarm if they have the option of walking through the building to another door. Lastly, the alarm can notify you if someone has went through the door. This is a great option in buildings where there is a large number of small children that could possibly head outside on their own. The alarm will alert adults that a child has exited the building unattended.
Additional Purchases
When purchasing the Ex100066 Commercial Exit Device Panic Bar you will need to separately purchase the lock cylinder and handle.
Product Cons
There are not any cons when it comes to this product. Business owners that have installed the Ex100066 Commercial Exit Device Panic Bar are satisfied with it. The product works exactly as described. Business using this panic door find that it is incredibly easy to install. So, as long as you understand the product that you are buying, you will be satisfied with this panic bar.
FAQs for Ex100066 Commercial Exit Device Panic Bar Buyers
Conclusion
The Tell Manufacturing Ex100066 Commercial Exit Device Panic Bar with alarm is a great solution for businesses. If you need a panic bar this is an easy to install product and a reliable solution, this is your product. The alarm helps to notify people in the building of an emergency, as well as indicting to you if someone has exited through a door that they shouldn't.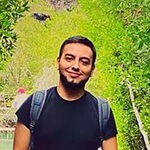 About Robert Fox
Rob Fox is a former hydro worker who used to teach self defence in Miami for 10 years. He's currently enjoying his retirement, playing cribbage and golf with his buddies, locksmithing and home security in his spare time. Rob is an avid reader, and has even written a few books on the subject of self defence.
Thoughts on "Tell Mfg Commercial Exit Device Panic Bar Review"